STATIC TELLER
Call it minimal rock goes synth'n'poetry
scroll down for full story

LIVE VIDEOS FROM ALICE CPH 5. november 2019

PARADISO
BORN IN ROME
new works created in Rome september 2019
based on poetry, a MicroFreak, a handheld scanner and Le Bastard - guitar
-----------------------------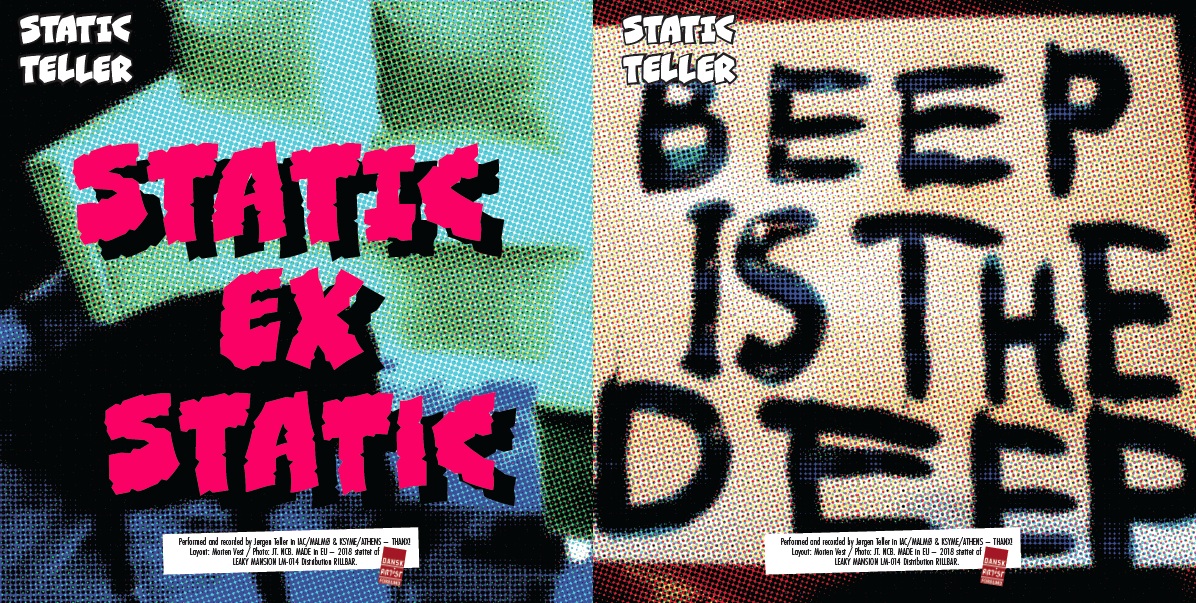 7" - released spring 2018 at
STATIC EX STATIC
installation at IAC / INTONAL 2018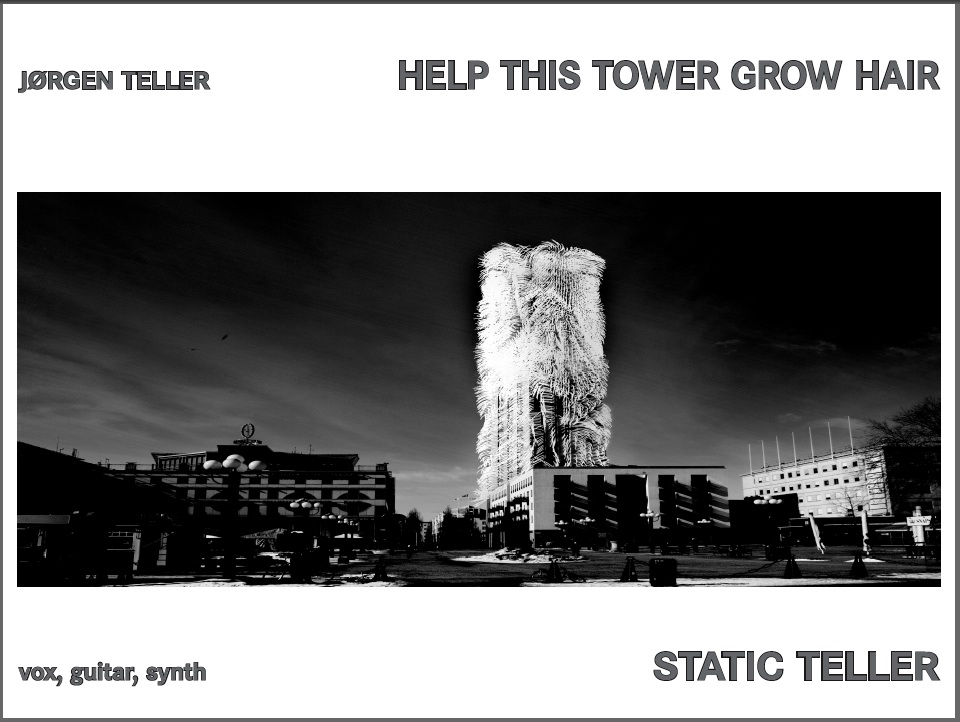 release on limited edition vinyl 29. february 2016
Listen to HELP THIS TOWER GROW HAIR and OPEN YOUR EYES from the new vinyl
staticteller.bandcamp
vimeo
youtube
JØRGEN TELLER
has a long career as electric guitarist, vocalist, electronic musician and performer.
He released many records solo and w.
Jørgen Teller & The Empty Stairs
He also co-labed/performed w. many danish and international players like
Rhys Chatham, Fast Forward,
David (Pere Ubu) Thomas & foreigners
,

Coal Hook
(w Ron Schneiderman (Sunburned)), Jean-Francois Pauvros, Sofia Härdig, Otomo Yoshihide, Kasper Toeplitz, Jakob Draminsky,
Kim Cascone,
Lazara Rosell Albear, Bruno Ferro Xavier da Silva...

STATIC TELLER

JØRGEN TELLER solo - voice, el. guitar, LFOsynth




In 2014 STATIC TELLER performed


premiered at The Worm - Rotterdam
SuperTiger


De Rotterdam


HOTEL NEW YORK
Loppen Christiania - support for Chrysta Bell
Studenterhuset Aalborg - support for Lee Ranaldo & The Dust
Södra Teatern Stockholm - support for Lee Ranaldo & The Dust
Pumpestationen - Copenhagen Architecture Festival
Sort Kaffe & Vinyl Kbh V - Record Store Day


+ w. special visuals since COPENHAGEN ARCHITECTURE FESTIVAL


vimeo.com/96480327
Dansehallerne MiniCarl
HITPARADEN2 LIVEART Pumpehuset
Metronomen Frederiksberg C
WestGermany, Berlin
ARTBREAK HOTEL

15th nov 2014, Aalborg


STATIC TELLER w. Marc Cunningham & Toke Tietze. CPH Jazzhouse 1.12.2016
ELECTRIC NIGHTS FESTIVAL ATHENS 2018
D3DA - Dome Of Vision Aarhus 2018
STATIC TELLER w. Toke Tietze. AliceCPH 5.11.2019



Call it minimal rock goes synth'n'poetry

JØRGEN TELLER solo-project

Here he speeds up new minimalistic text with vibrant voice-delays, his electric guitar; Le Bastard and static LFO-synths.
STATIC TELLER was created during TELLER's residency at Rotterdam's avantgarde studio The Worm begin 2014.
TELLER "pressed rec" and used the studios load of old crazy machinery ao an ARP 2500, an EMSi and the Publison DHM89...
The resulting handfull of suggestive static songs became
TELLER's new solo-project
which has been released in a

limited edition white vinyl

on Record Store Day 2014 and for download at staticteller.bandcamp.com
facebook
home